EL-FLOW® Metal Sealed Mass Flow Meters / Controllers
For High Purity Gas Supply
Metal Seal Gas Mass Flow Meters and Controllers of Bronkhorst are characterised by their unique, patented metal-to-metal seal construction with excellent resealing capability. Furthermore they distinguish themselves by a high surface quality and are therefore especially suitable for meeting the semiconductor and solar industry requirements as well as other high purity gas applications. The base blocks of the Mass Flow Meters and Controllers have 1/4" face seal male (VCR) connections.
Lowest range 0,12...6 mln/min

Highest range 1... 50 ln/min

Metal Sealed Mass Flow Meter/Controller with fieldbus interface
Todays instruments are equipped with a digital pc-board, offering high-accuracy, excellent temperature stability and fast response (settling time t98 down to 500 msec). The latest EL-FLOW®design features Multi Gas / Multi Range functionality, providing (OEM-) customers with optimal flexibility and process efficiency. For the convenience of the customer Bronkhorst provides easy to use configuration software.


Feature
Resealable metal-to-metal outer seal construction (no rings)

Electropolished wetted parts

Cleanroom assembled

Analog and digital I/O, with optionally integrated interface to CANopen®, DeviceNet™, EtherCAT®, PROFIBUS DP, PROFINET, Modbus RTU, ASCII or TCP/IP, EtherNet/IP, POWERLINK or FLOW-BUS

High accuracy and repeatability

Stable control, even at varying process volumes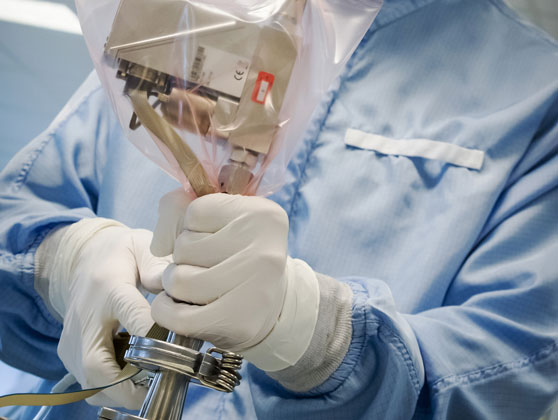 Downloads
Brochures
Metal Sealed Mass Flow and Pressure brochure